Brasilia Century 1 Group Espresso Cappuccino, Latte Machine 110 Volts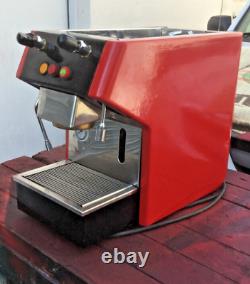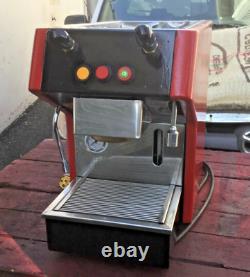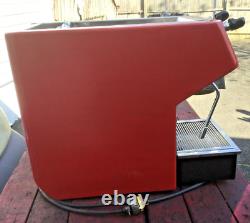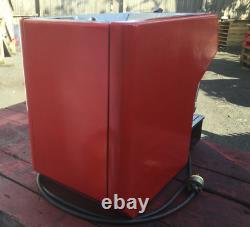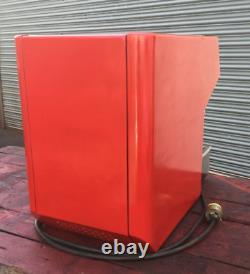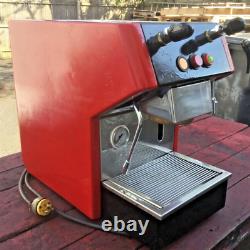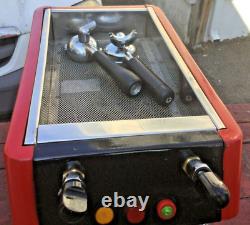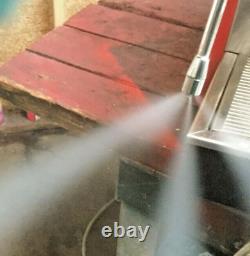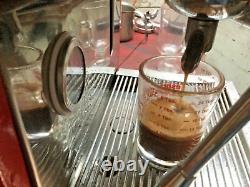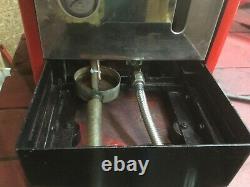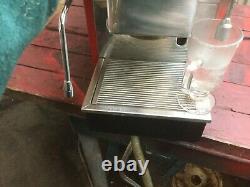 This is a Brasilia 1 Group Espresso Machine Great for a Very Small Cafe, Deli, Office, Home, Break Room Or Workshop. Everything has been looked over on this unit and what was not Fixed has since been fixed and or Repaired.
Pretty Strong little Unit for the size. Strong Steam Production & Hot water.
Will Froth Milk well and Great for making Tea as well with its Hot Water Spout. Comes with Both Portafilters as well; One Single Tip and One Double Tip.
Also included will be a Water connection Hose and a Conversion fititng to help aid in th installation of the Equipment. This conversion Fitting has a USA Female 3/8ths Thread Connection on one end which fits directly on most US 3/8ths Male water tap Shut off Valves and the other end is 3/8ths Male European thread which allows the supplied stainless steel water connection hose to directly attach for an easy Install. 2 Portafilters: 1 Single Tip, 1 Double Tip. Flexible Stainless Steel Water inlet Hose.