Ecm Synchronika 1 Group Espresso Machine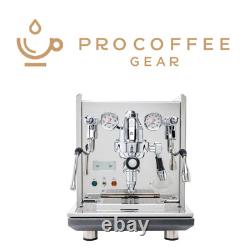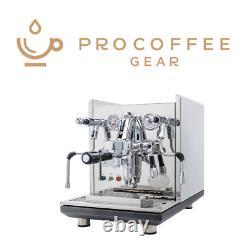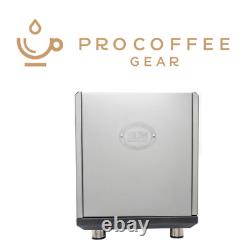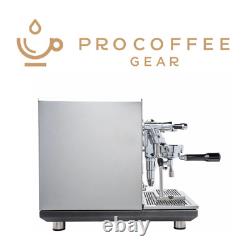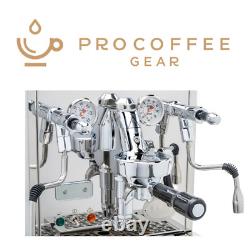 Ecm Synchronika 1 Group Espresso Machine. The ECM Synchronika with Flow Control is a powerful upgrade over an already adept dual-boiler machine. The upgraded PID and discreet improvements elevate what you can do with an espresso machine. Expect exquisite shots, with 2 bar of steam power at your disposal.
The iconic E61 brew group has been updated with stainless-steel internal components, as well as a single top cap for a cleaner aesthetic. These stainless-steel internals add great durability and resistance to calcium build-up for more straightforward maintenance. Dual Boiler - independent, insulated stainless-steel boilers that prove stable temperature. You canbrew and steam at the same time.
PID Controller - control boiler temperature. An integrated shot timer compliments this by giving you a readout of the shots. Direct Water Line Connection - no more time wasting by having to refill a water tank. E61 Brew Group - constantly heated with water from the thermosyphon system providing temperture stability.
110-120V outlet - see manual instructions. Water filtration - see manual instructions. Pressure regulator may be necessary if water pressure is too high - see manual instructions.
We're happy to advise on any of the above requirements. We're a little different.. All orders within the U. We're here for the long haul.
We believe in'client relationships' not'customer sales'. We're rewriting the industry standards for used equipment. Pro Coffee means exacting standards at great prices. Warranties come standard on all our equipment.
Empowering The Craft of Professional Coffee. We want to help build a world where everyone can enjoy great coffee.
We've started by making high quality coffee equipment more accessible at lower prices without the typical tradeoffs of used equipment - things like wondering what's inside the pipes and whether your used machine will last 5 years or 5 months. We've designed a renewal process by working with coffee equipment part manufactures to determine the lifespan of every critical component. We even reinvented the process of descaling espresso machines, ensuring ours are the cleanest on the market - particularly on the inside, where it really matters.
We welcome your partnership and look forward to serving you on your pro coffee journey. Please professionally install equipment with proper water filtration. We're more than happy to advise on this and carry nearly every water filtration brand.