Fracino Bambino 2 Group Automatic Espresso Coffee Machine (BAM2E)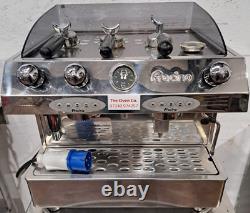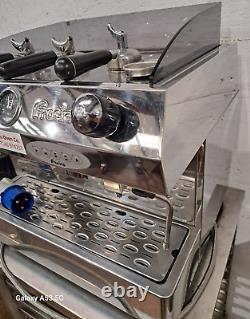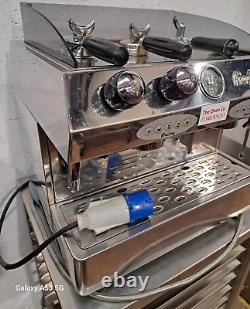 Serviced and checked over by our appliance engineers. This item is perfect working condition, cleaned and ready to go to work. We can either send you a video of the item working or you can visit us to see it working for yourself. We sell to the Trade Only B2B - Rational - Convotherm - Lincat - Middlby - Alto Shaam - Parry - Blue Seal - Victor - Henny Penny - Winterhalter - Hobart - Meiko - Pitco - Cuppone. The_Oven_Company is a trading name of the Head Office of Christian Faversham Ltd, Unit 14 Old Station Way, Bordon, Hants GU35 9HH installing new Rational ovens and decommissioning used Rational ovens and other manufactured catering equipment during a refurbishment. On arrival, we are OPEN 7 DAYS for COLLECTING and VIEWING, please book in advance.
Drop down arrow to see which depot has the item in stock. All used appliances are refurbished ready for work. Prior to collection or despatch each item is checked and videoed working. Full details, terms & conditions of warranties are available on request.